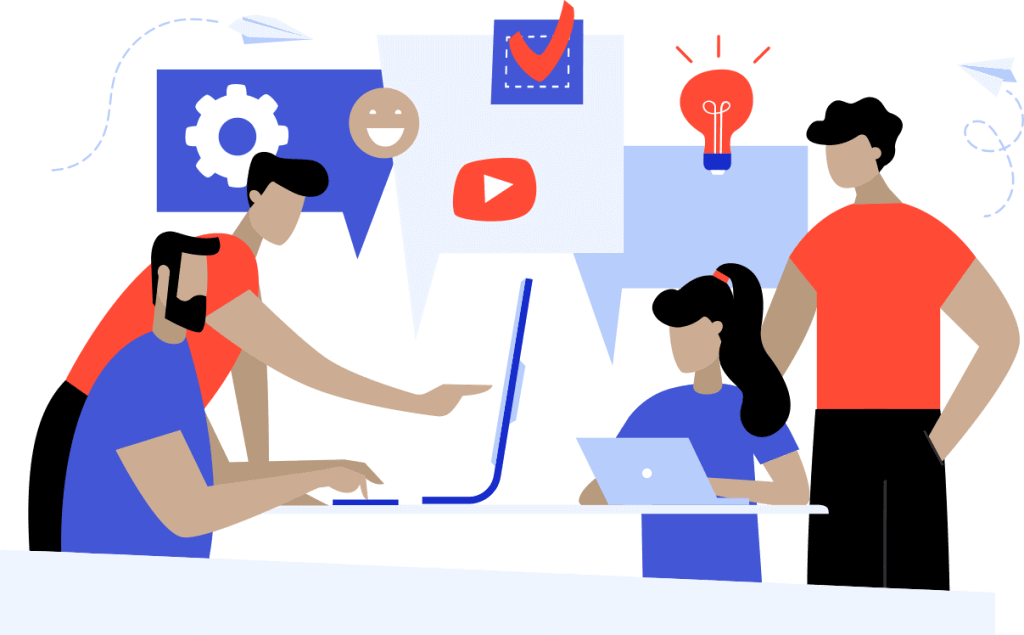 TURN YOUR TECHNICAL OBSESSION INTO
A

Promising

Career
For us, technology is not just a job, it's a vocation. This passion and belief in what we do drives us to strive for more. Our unparalleled collective ability allows us to answer our curiosity, learn new ways of working and, ultimately, grow as one. Meaningful work, constant learning, brilliant people, and a community guided by core values that promote quality, creativity, and opportunity in everything we do. There are so many reasons to bring your career here. You won't just work. You'll thrive.
Come work with us
Apply

Here
Python
Responsibilities
Writing reusable, testable, and efficient code.
Development and Integration of front-end elements with server-side logic. .Sound knowledge of Python/Django, Javascript, HTTP, RESTful APIs.
Integration of data storage solutions (Mysql, MongoDB, etc.)
Using server-side templating languages (Jinja 2, Mako, etc).
Python, with knowledge of Django Framework.
Familiarity with some ORM (Object Relational Mapper) libraries.
Familiar with Source code Management systems like git and bitbucket.
Basic understanding of front-end technologies, such as JavaScript, HTML5, and CSS3.
Strong unit test and debugging skills.
Understanding of fundamental design principles behind a scalable application.
Good understanding of server-side templating languages (Jinja 2, Mako, etc)
Good to have
Prior development experience ofBackboneJS..
Knowledge of UnderscoreJS templating.
.NET
Technical Expertise
Experience working with C#, ASP .NET
Excellent Hands on C#,LINQ, JQuery coding skills
Good Understanding of ADO.NET,Entity framework,Dapper.NET
Strong fundamentals in relational databases – MS SQL server
Understanding of Web Technologies – HTTP, SOAP, REST, XML, JSON etc
Understanding of XHTML/HTML5, CSS, AJAX, JavaScript
Preferred Skills
Experience with DevExpress Controls, Bootstrap.
Good to have skills
Knowledge of different version control systems (GIT)
Job Perks
An open minded, collaborative culture of enthusiastic technologies
A challenging, interesting and thought-provoking work ambience
An array of diverse learning opportunities
Enormous scope of putting your thoughts upfront with brilliant people
Flexible working hours
Ownership
Responsibility
Challenge
Comfortable and flexible work environment
STEEP MENTORED LEARNING CURVE
Excited?

Talk To Us
We are ready to Get Started! Share your idea with us
Tell us a little bit about your project, we will get back to you at the earliest