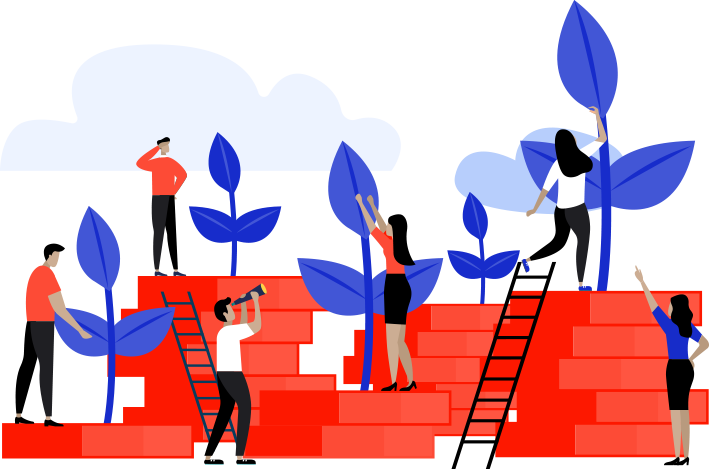 What makes our business process model unbeatable is its flexibility. Clients' requirements constantly change (either by choice or chance), and we adjust to these changes anytime before delivery. Our engagement models are beneficial to clients because they propose competitive prices, dedicated resources, no hidden costs, and zero overheads. We want to work with you to the best of our abilities.
No two businesses are exactly alike. We develop an efficient project model that is in accordance with the varied and dynamic project need.
This model is well suited to clients who have well-structured process to gather requirements, scope, deliverable and acceptance criteria for the project. As you provide to us a clear idea, requirements, scope along with the deliverable and acceptance, we execute the projects on a fixed-price and billing basis. During development, we provide phase-wise delivery and keep up with the delivery schedules. Consider it as one of the most effective and convenient models to cut down on your costs and stay within budget.
This is used when the resources and time can't be estimated upfront, at the start. For a project that has a constantly-evolving scope and constantly-changing requirements, our Time & Material model is perfect. It's a great agile model that's the best fit for iterative and incremental application development. Adding to this, we follow a sorted project management process based on a daily/weekly reporting system, without any complexity. We charge the client based on the number of hours dedicated by each resource.
When you are developing a cutting-edge technology based solution, the requirements are at best fuzzy, to keep abreast you need the right consult, advise and future proof solution. That is where we come in and extend our services as a CTO of your company. This model may or may not involve equity, mostly depending on the stage your product is in.
Bring your ideas to life with us
Technology

Partnership
Excited?

Talk To Us
We are ready to Get Started! Share your idea with us
Tell us a little bit about your project, we will get back to you at the earliest