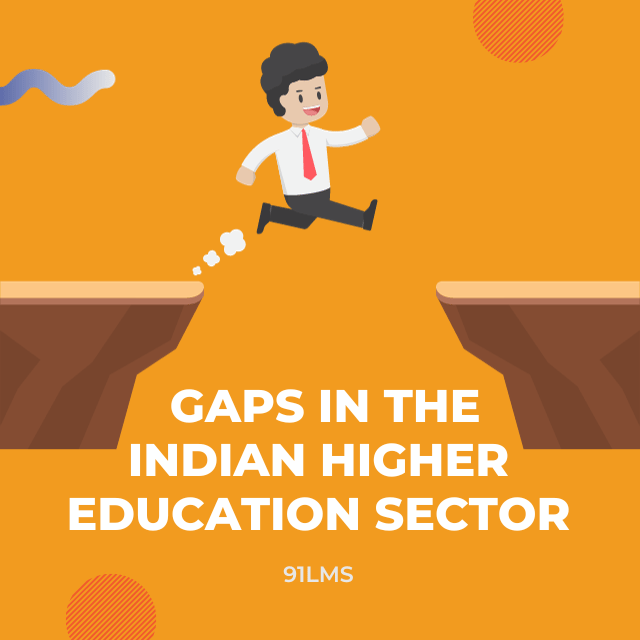 Gaps in the Indian higher education sector
Assessing the gaps in the Indian higher education sector, particularly at the university and college level, within the context of EdTech presents a valuable opportunity to address critical challenges and create innovative solutions. Here are some key gaps and areas of opportunity in the Indian higher education EdTech space:
Access and Inclusivity:

Rural Accessibility: Many parts of India, especially in rural areas, lack reliable internet connectivity and digital infrastructure. EdTech solutions need to consider these limitations and find ways to make education accessible to all.

Quality Content:

Localized Content: There's a need for high-quality, localized educational content that aligns with Indian curricula, languages, and cultural contexts. Creating content that caters to diverse regional needs is essential.
Interactive and Engaging Content: Content should go beyond traditional lectures and textbooks to include interactive elements, multimedia, and gamification to engage students effectively.

Teacher Training and Support:

Professional Development: EdTech platforms should invest in programs to train and upskill teachers to effectively use technology in the classroom. Teacher support and resources are crucial for successful implementation.

Assessment and Feedback:

Continuous Assessment: Develop assessment tools and platforms that enable continuous evaluation and feedback to improve student performance.
Personalized Learning: Use data analytics to provide personalized learning pathways and recommendations for individual students.

Affordability:

Cost-Effective Solutions: Many students in India come from economically disadvantaged backgrounds. Affordable EdTech solutions or government initiatives to subsidize access can help bridge the economic gap.

Student Engagement and Motivation:

Peer Interaction: Foster peer interaction and collaborative learning, as this is a significant aspect of the traditional education experience that can be lacking in online settings.
Career Guidance: Offer career counseling and guidance services within EdTech platforms to help students make informed career choices.

Assistive Technologies:

Accessibility Features: Ensure that EdTech platforms are accessible to students with disabilities through features like screen readers, voice commands, and alternative input methods.

Data Privacy and Security:

Data Protection: EdTech platforms must prioritize data privacy and security, especially when handling sensitive student information.

Integration with Institutions:

Seamless Integration: EdTech solutions should integrate smoothly with existing university/college systems, making it easier for educators to incorporate them into the curriculum.

Research and Development:

Innovation: Encourage research and innovation in EdTech to keep pace with changing educational needs and technologies.

Regulatory Challenges:

Compliance: Navigate and address regulatory challenges related to accreditation, certification, and compliance with education standards.

Content Curation and Recommendation:

AI-Powered Recommendations: Implement AI-driven content curation and recommendation systems to help students discover relevant learning resources.

Language Support:

Multilingual Support: Ensure that EdTech platforms support multiple Indian languages to cater to diverse linguistic preferences.
To address these gaps effectively, collaboration between EdTech companies, educational institutions, government bodies, and other stakeholders is crucial. By understanding the unique challenges and opportunities in the Indian higher education sector, your PaaS for LMS, 91lMS.com, can develop tailored solutions that address these needs and contribute to the enhancement of education in India.