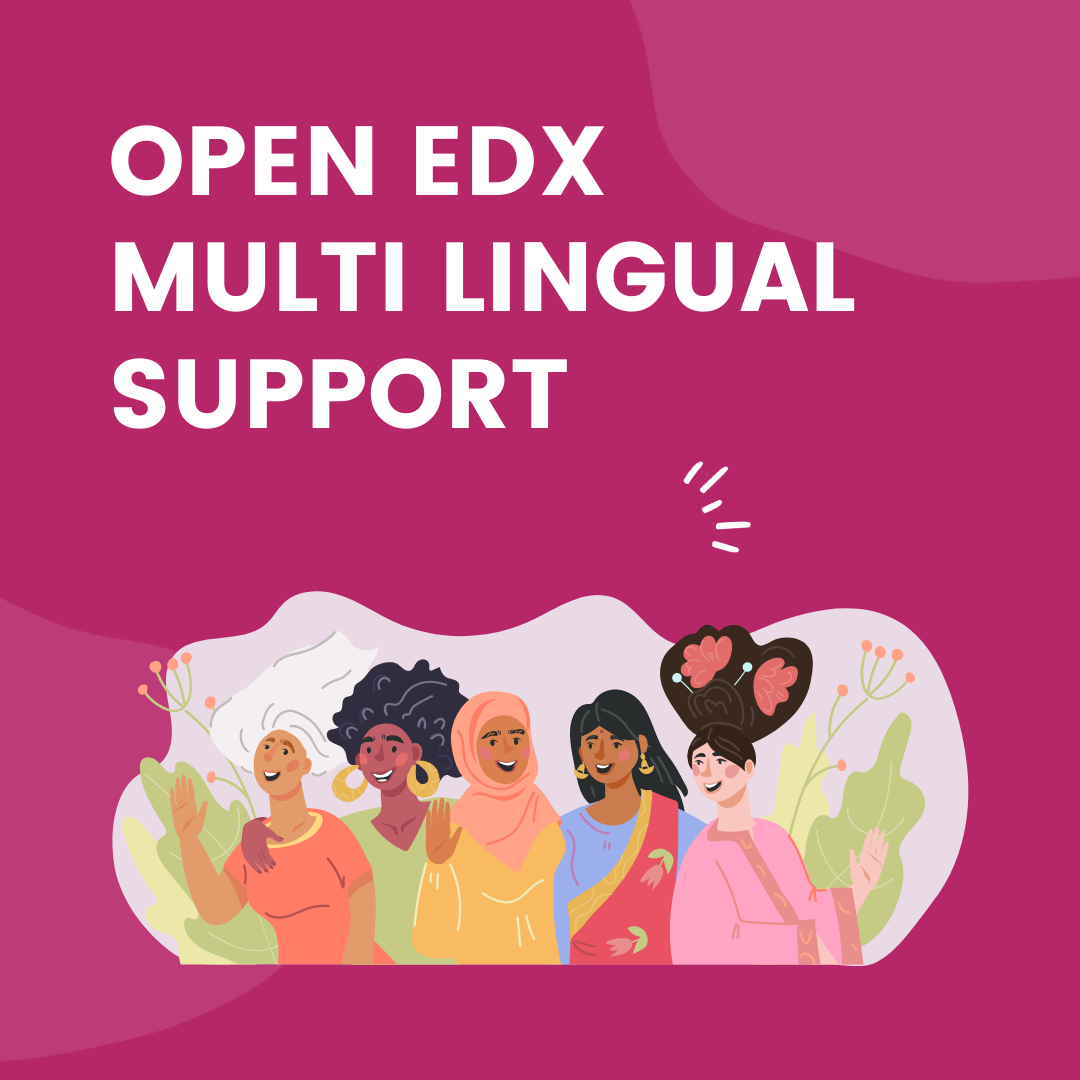 Open edX supports multiple languages
Open edX, the popular online learning platform, is revolutionizing education by providing access to quality courses to learners around the world. One of the standout features of Open edX is its extensive language support. With automatic localization, the platform adapts to the user's language settings, making it accessible and user-friendly for learners worldwide. In this blog post, we'll explore the diverse range of languages supported by Open edX and how this multilingual capability enhances the learning experience for students across the globe.
Hindi: Open edX caters to the needs of the vast Hindi-speaking community. By offering a localized interface and course content in Hindi, learners can fully immerse themselves in their native language, facilitating a deeper understanding of the subject matter.
French: The French language is renowned for its rich cultural heritage and global influence. Open edX embraces this significance by providing French localization, allowing Francophone learners to engage seamlessly with courses and resources.
Spanish: With over 460 million speakers worldwide, Spanish is one of the most widely spoken languages. Open edX ensures that Spanish-speaking learners have access to a localized experience, fostering inclusivity and expanding educational opportunities.
Arabic: Arabic, a language of immense historical and contemporary importance, is fully supported on the Open edX platform. Learners from Arabic-speaking regions can navigate courses effortlessly and engage in their preferred language.
German: Open edX recognizes the importance of German as a major language of education, research, and business. By offering German localization, the platform caters to the needs of German-speaking learners, enabling them to grasp concepts more effectively.
Turkish: Turkey, with its rich cultural heritage and strategic geographic location, has a significant demand for localized online learning platforms. Open edX meets this demand by providing a Turkish interface, making education more accessible to Turkish speakers.
Russian: Open edX extends its reach to the expansive Russian-speaking community. By providing a localized experience, learners can navigate the platform seamlessly and engage with educational content in their native language.
Portuguese: Portuguese, spoken by millions across various continents, is a major world language. Open edX ensures that Portuguese-speaking learners can access courses and resources in their preferred language, eliminating language barriers.
Mandarin: China's influence on the global stage continues to grow, and so does the demand for Mandarin language support. Open edX caters to this demand by offering localization in Mandarin, enabling learners to access educational content comfortably.
Thai: Thai, the official language of Thailand, is supported on the Open edX platform. Thai-speaking learners can explore a wide range of courses and expand their knowledge base in their mother tongue.
Greek: Greek, the language of ancient scholars and philosophers, is an essential part of our cultural heritage. Open edX acknowledges this significance by providing Greek localization, fostering a sense of cultural preservation and engagement.
Italian: Italy, known for its art, history, and culinary excellence, has a significant demand for Italian language support in online education. Open edX meets this demand by offering a localized experience, enabling Italian learners to engage effectively.
Korean: Open edX recognizes the growing influence of Korean culture worldwide and provides a localized interface for Korean learners. This localization ensures that learners can fully grasp course content and engage with the platform more effectively.
Chinese: In addition to Mandarin, Open edX also supports Chinese localization, ensuring that learners who speak other varieties of Chinese, such as Cantonese or Hokkien, can access educational resources in their respective languages.
Polish
Filipino
Kazakh
Japanese
Hebrew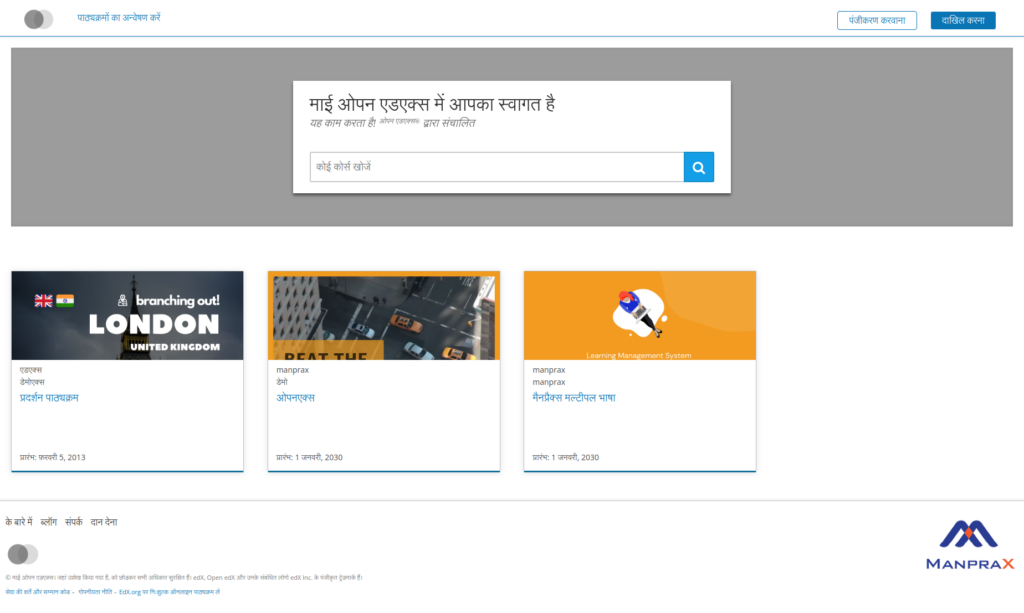 here u can visit the Hindi language support in OpenedX and also we can support many more additional languages to support in LMS and as well CMS Platform.