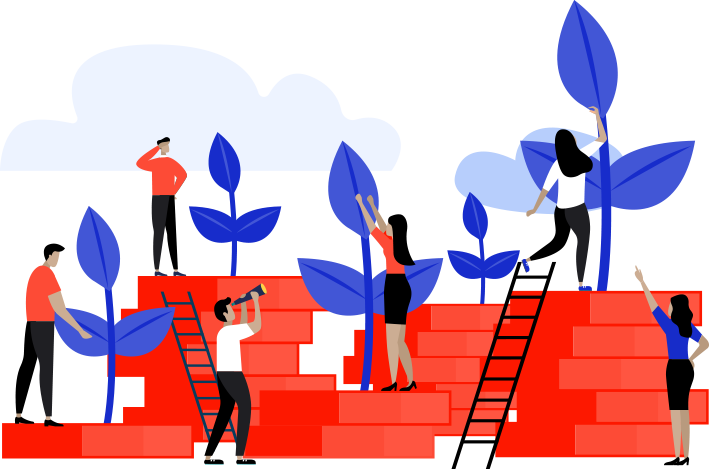 With the rising trend of digitization, the expectations from IT is evolving with every passing day. It is no more the same as it used to be a couple of decades ago. An efficient IT infrastructure management is a must for businesses to have to become agile, secure, service-oriented and of course customer focused for a wow user moment. We have poised ourselves as one of the best in the industries. We have been helping organizations globally with their complex IT infrastructure landscape. With the right combination of tools, expertise, and experience we are here to help you create and manage the next – gen IT Infrastructure.
Cost

Optimization
30-40% cost is wasted on IT Infrastructure - Cost is an important driver that determines the success of your IT infrastructure. If it is not well – planned and executed 30-80% cost is wasted on IT infrastructure. We have the industry expertise to offer you an optimized infrastructure that can bring better performance and cost saving. We also keep in mind the scalability factor to match the growing business need.
Cloud

Migration
Study Shows 83% Of Enterprise Computing Will Move To Cloud By 2020 - With the growing demand for digitization more and, more businesses are adopting and migrating to the adoption of cloud infrastructure. We help businesses to bridge the gap between the traditional solutions to cloud infrastructure migration. We help in creating the right migration strategy, along with implementation and maintenance by deploying our best practices, business intelligence and regulatory system to meet your business objectives.
Smart

Monitoring

And

Alerts
22% of Incidents Can Be Avoided By Smart Monitoring - Heard the proverb "prevention is better than cure"? This holds true when it comes to IT infrastructure as well. By smart monitoring study says, 22% of incidents can be avoided. We offer a smart monitoring solution that keeps a close watch of all the services and applications. The engineers are notified by SMS and phone calls so that you can address risk as soon as it is detected and identified. A quick intervention to threat with a history of resource utilization and the trend can be used to avoid any incident that may occur.
Excited?

Talk To Us
We are ready to Get Started! Share your idea with us
Tell us a little bit about your project, we will get back to you at the earliest