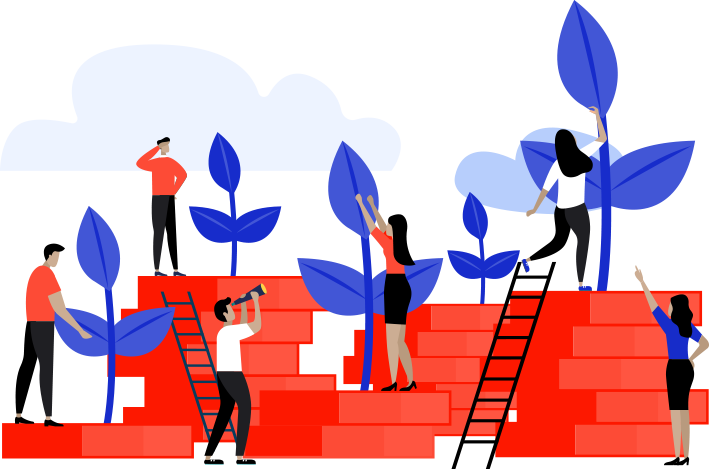 Microsoft

SharePoint

Solutions and Services
If getting your people to work together tops your corporate agenda, then workplace collaboration can help you go a long way. Given the amount of information being generated in enterprises today, there is a need to connect people across geographies, so they can access this data seamlessly. The right social and collaboration tools can help you collate, manage, and distribute this data efficiently – bringing you increased productivity and agility. What's more, consolidating and rationalizing your information systems give you an added advantage – better system integrity and reliability.
We have built multiple modules that work towards a common goal of a complete ITIL compliant IT Governance solution. The various modules include
Consulting

Services
Our SharePoint consulting team helps analyse and define your unique business requirements, put together solutions leveraging SharePoint technology, thus maximizing your investments.
SharePoint

Design

&

Branding

Services
Our experienced design team creates rich engaging experiences in SharePoint to improve adoption. This includes customizing themes and templates, master page layout, CSS, site definitions, Microsoft Silverlight, administer controls for personalization, etc.
Installation,

Customization,

Deployment

Services
We help deploy SharePoint solutions using Quick Start services, fully configured, and leveraging 'out of box' features to adapt to your specific business needs.
Enterprise

Content

Management

&

Search

Services
We help device a method to efficiently store and rapidly retrieve content within an enterprise.
Workflow

&

Collaboration

Solutions
We create workflows and enterprise collaboration solutions using common, standardized, repeatable business processes by capturing data using Microsoft InfoPath forms and automating it through workflows created using Microsoft SharePoint Designer and third-party tools.
Custom

SharePoint

Development
We specialize in developing custom solutions that integrate with or are built on SharePoint platform. This includes integrating disparate systems/BDC, developing custom web parts, dashboards, reports/business intelligence, etc.
Migration

Services
A sound understanding of SharePoint object model and database schema helps us extract data and migrate you to the latest version of SharePoint.
Support

&

Administration

Services
We offer ongoing maintenance, enhancement and support through remote and onsite services.
Excited?

Talk To Us
We are ready to Get Started! Share your idea with us
Tell us a little bit about your project, we will get back to you at the earliest